Leopards For Sale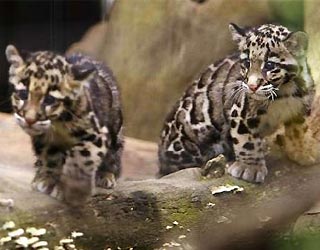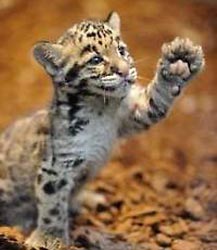 A member of the big cat family, leopards are found in parts of Asia and sub-Saharan Africa. They have shorter legs and longer bodies when compared to lions and tigers and jaguars. They most closely resemble the jaguar but they are smaller and lighter than jaguars and the rosettes on their fur are smaller and closer together. Leopards are spring, agile hunters that can easily adapt to various environments, such as mountains and rainforests.
Leopards
Leopards can be dangerous animals so their housing should concentrate on ensuring public safety, as well as safety of the keepers. Leopards are quick and agile so the enclosure must be escape proof. Walls should be at least sixteen feet in height and the entire enclosure should have a top over it. A wall or moat that separates the enclosure from the viewing public will provide more security. High treetops will allow the animal to rest above ground, as they would in the wild. Plenty of foliage, boulders, trees and logs will give the leopard ample hiding places.
What do Leopards Eat?
Meeting the nutritional requirements of big cats, like leopards, in captivity can be difficult. It is important that the animal has access to the freshest meats possible. A key amino acid, taurine, quickly decline as meat becomes stale. If big cats do not get sufficient amounts of taurine in their diet, they can suffer from vision problems, heart failure, and blood clotting disorders. Calcium is also important to leopards. One of the best ways to ensure that the animal is consuming enough calcium is to offer meat that is still on the bone. This can be horse or beef shanks, whole turkeys or chickens, rib bones, or thighbones. In addition to providing calcium, gnawing on bones helps improve the health of the leopards' teeth.
Leopard Enrichment
Food can be used as an enrichment tool. Allowing the leopard to tear apart a fresh carcass is a great way to alleviate boredom in the animal, but in public displays, this should be done away from crowds of visitors. Other enrichment toys, such as large pumpkins or balls, can help keep the animal amused.
Breeding Leopards
The gestational period of leopards is approximately 101 days, after which one to five cubs are born. The cubs stay with their mothers for up to two years, until they reach sexual maturity themselves.